"I Don't Want To Be" performed by Gavin DeGraw
DOWNLOAD THE MP3

| LYRICS
(right click + "save target as")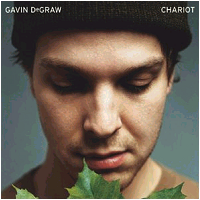 Chariot, Gavin DeGraw's J Records debut, introduces the world to a vital, magnetic young artist whose abundant talent and charisma are already well known to New York club-goers. The 11-song collection is a remarkably accomplished and compelling first effort, offering the same combination of raw emotion and eloquent song-craft that originally drew hometown fans to the 26-year-old singer/songwriters/pianist/guitarist's live shows.
In a remarkably short time, DeGraw's effortlessly intimate, emotionally intense live performances have made him the toast of Manhattan's downtown music scene, building public anticipation for the release of his first studio album.
Chariot doesn't disappoint. On such emotionally forthright, melodically arresting originals as "Just Friends," "Crush" and "Follow Through," DeGraw writes lyrics that muse on life and love with a hard-won insight that belies his age.
And he sings his songs in a gently raspy, effortlessly emotive voice that carries a level emotional depth that's remarkable for one so young, conveying the elation of love and the pain of heartbreak with equal assurance.

NOTE: "I Don't Want To Be" was heard during the first four seasons of the show. For the fifth season finale Gavin made a cameo and performed it with Jackson Brundage (who plays little Jamie, Nathan and Haley's son) where the opening credits would normally be shown. The audio from Gavin and Jackson's scene can be heard in place of the original version on the The Complete Fifth Season of One Tree Hill DVD set.

Gavin's music can be heard in episodes: #101, #104, #109, #121, #216, #217, #3.19, #3.20, #3.22, #5.11, #5.16 & #5.18.



For more on Gavin, visit his official website: http://www.gavindegraw.com